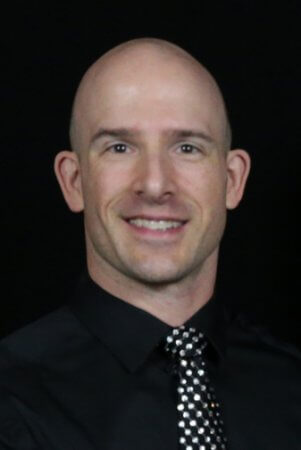 Raymond Scott was born on December 26, 1979 in Artesia, New Mexico and has grown up to acquire diverse skills in a wide range of fields. As a child he was first fascinated with the field of art as well as Creative Art Development. After completing his high school education, Raymond altered his path from art to one where he would be able to start helping others. He helped open and was co-owner of Nitro Supplement, a supplement store with additional services including structural development of programs, along with nutrition and diet consulting.
He then moved on to work with Outpost Worldwide, Inc. in the field of production services, working on multiple projects as the Production Coordinator as well as Grip and Lighting. Ray always manages to keep an open mind and completes each project with a very driven and focused mindset.
Behind the scenes Raymond helps his brother Nick with a wide range of projects. Raymond's many job duties include assisting Nick with website design, developing the structure of different database management systems, and building a process infrastructure that directly relates to the specific equipment and software. He also performs a wide range of tasks that deal with the sport of Wheelchair Bodybuilding and supports Nick's Professional Fitness and Speaker business. It is non-stop work, often consuming seven days a week.
Currently, Raymond is involved in assisting his brother Nick who is the Founder, CEO and President of Wheelchair Bodybuilding, Inc., a 501(c)(3) non-profit organization. Their combined skills will be needed as together they are working on one of the most challenging projects they have ever faced – opening a chain of 55,000-60,000 square foot non-profit gyms across the U.S. All proceeds will go toward the growth of the non-profit gym and the cause of funding and supporting disabled athletes throughout the U.S., regardless of the sport in which they choose to compete.
Raymond and Nick are working with a team of professionals on the business plan for the foundation and the non-0profit gyms. They plan to secure all donations before the first non-profit gym is set in motion. To others, this goal may seem impossible, but the Scott brothers are committed to doing whatever it takes to make this dream a reality.