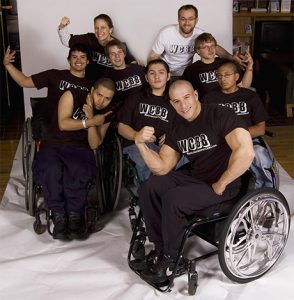 Nick Scott devoted a significant portion of his adult life to promoting wheelchair bodybuilding, despite being wheelchair-bound himself. His efforts paid off when he obtained permission to host the inaugural International Federation of Body Building (IFBB) Pro Wheelchair Bodybuilding competition in 2008, an achievement that took almost three years of meticulous planning. In 2011, Scott successfully organized the first IFBB Pro Wheelchair Championships, held in Houston, TX, on October 15th, as part of the IFBB Houston Pro event. The impact of this historic occasion reverberated globally, as professional and disability sports merged on the same platform for the first time.
This acknowledgment enabled professional wheelchair bodybuilders to be recognized and granted IFBB Professional Status, allowing them to attain the coveted IFBB Pro Card, the ultimate goal for any bodybuilder. Through Nick's perseverance and commitment, he accomplished something unprecedented – unifying a professional sport with a disability sport on the same platform.
Over a decade later, in 2016, the IFBB Professional League Pro Wheelchair Division was included in the Arnold Classic in Columbus, Ohio, USA, and in 2018, it was included in the Olympia Weekend in Las Vegas, Nevada, USA. The goal of WCBB is to inspire more wheelchair and adaptive athletes to join the sport of bodybuilding and provide them with the necessary training and motivational support to enable as many individuals as possible to compete.