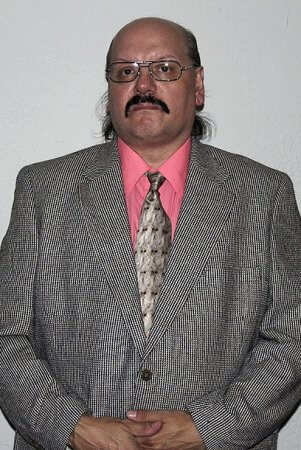 Paul DeMarco is a multi-talented entrepreneur and creative professional. In 2001, he founded Kool Kat Studios, an agency that offers professional videography, photography, and graphic design. DeMarco's credentials in the videography and entertainment industry are very broad, and he has shot for companies in many different industries all over the world. Over the course of the company's 17 year history, DeMarco has grown it from a small local operation to a prestigious video production and publication company. DeMarco has shot for many music videos and concerts, and has extensive experience in the music industry. He has also shot for many pageants and charity events, and is proud to contribute to the community in this way. 
DeMarco's photography has also been featured in several magazines, such as Photographer's Eye and Erie Reader. Kool Kat Studios has recently expanded into magazine publication as well, and has since released two magazines. These magazines are The Glamorous Diva's Dreams Do Come True magazine and Iron Church: A Bodybuilder's Sanctuary magazine. DeMarco will also be releasing Wheeled Life: Rolling Over Barriers magazine for the Wheelchair Bodybuilding organization. His photography has received many awards throughout his career, and he has worked with such notable personalities as Naomi Campbell and Jimmy Buffet. His work has also taken him on a wide range of travels throughout the US to places like New York, Las Vegas, Nashville, and more, as well as overseas to Australia. DeMarco plans on continuing to expand his client base in Australia and offers his full range of services there. 
In 2015, DeMarco began working with the Wheelchair Bodybuilding organization to produce their videos and photos. He since has become part of the WCBB family and has even been inducted into the Team Pro WCBB family. DeMarco is proud to support this incredible organization and learn from the incredible professionals who are involved in wheelchair Bodybuilding. Wheelchair Bodybuilding was founded by Nick Scott in 2006, and gives wheelchair and adaptive athletes the opportunity to compete in Bodybuilding. The organization worked to develop the wheelchair division of the IFBB, making Bodybuilding competitions much more inclusive for differently abled athletes. Wheelchair Bodybuilding provides physical, mental, and emotional support to participants through Bodybuilding and enables them to better their lives. 
Paul DeMarco is now an integral part of Wheelchair Bodybuilding and travels with the team to document their incredible experiences. His photographs and video are used as marketing and web content for this incredible organization. DeMarco has found that working with the team is a huge inspiration to him and that he and the team have plenty they can teach each other. He was even fortunate enough to meet Arnold Schwartzenegger through his work with WCBB. He is looking forward to accompanying Team Pro to Mr. O in Las Vegas for their Bodybuilding show, which he helped produce.  He hopes to continue supporting the organization as they expand their tour. With their inspiring stories, Wheelchair Bodybuilding is poised to capture the attention of people throughout the United States as well as in the global Bodybuilding industry. 
Mr. DeMarco prides himself on being an open-minded professional with a can-do attitude. Meeting new people and hearing their stories is what inspires him to create stunning photographs and video that truly capture people's attention. In addition to his work with several professional organizations, he maintains a base of freelance and studio clients. He loves taking on new challenges and can help make you or your brand look its best with quality images and video. If you are looking to transform your image, Paul DeMarco's expert eye will help you tell your story. His passion for creating beautiful content is infectious.